2014-06-27
Trade shows AACC 2014 in Chicago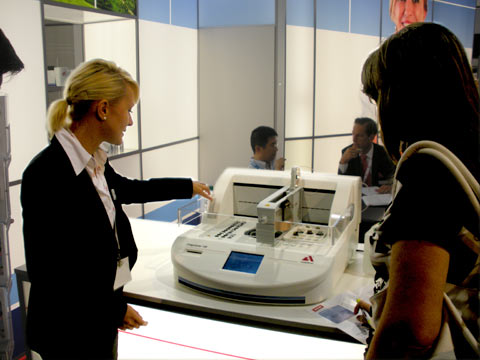 Be our guest at our generously booth and l
et yourself be

surprised by

innovative new products

such as the

Hemolyzer 3 Pro and the Urilyzer

Sed. Let us explore together the advantages for your lab, hospital or doctor's office.
Give us a try - you'll find us at
booth 448.
Take the opportunity to meet your Analyticon team from the 29
th
to the 31
rd
of July 2014 and let us provide you with detailed information about our innovative solutions.
Your Analyticon Team