2015-03-27
News Impressions of the Marketing Award ceremony 2014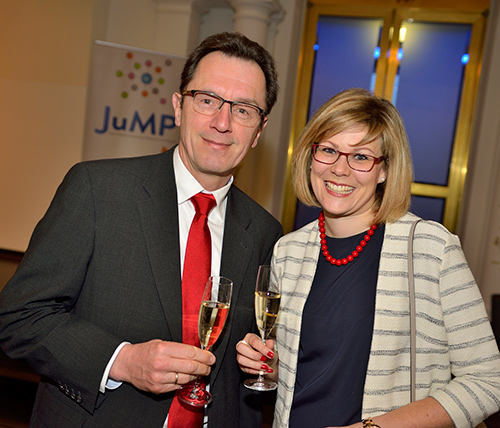 Analyticon first appearance at the North Hessian Marketing Award
The North Hessian Marketing Award is the honour prize of the Marketing Club North Hessen eV, which is focused on companies based in northern Hessen, individuals or organizations that have shown a successful marketing.
This year, nine applications were received by top companies from the northern Hesse region, including for the first time the application of Analyticon Biotechnologies AG.
The award ceremony took place in Kassel on 24 March 2015.
180 guests came to the ceremony on Tuesday.
The company was represented by Mr. Ralf Gasse and Mrs. Svenja Fliegner, both working at Analyticon in the Sales and Marketing Department.
Patron of the Marketing Award 2014 is Bertram Hilgen, the mayor of the city of Kassel, who also delivered the laudatory speech for the winner of the award.
Analyticon congratulates the EAM for winning the North Hessian Marketing Award 2014. The company was honored for his success in reviving their brand.
For more information on the Marketing Award, please visit:
http://www.marketingclub-nordhessen.de/marketingpreis.html
Article by Analyticon Biotechnologies AG.
Pictures: ©Markus Frohme, mediasociety.de