2018-12-06
News Our employee Aileen Wiesemann is Germany's best apprentice!
Our employee Aileen Wiesemann has successfully completed her apprenticeship as management assistant in wholesale and foreign trade (specialising in foreign trade) after three years of dual training. After being congratulated and honoured by the district of Waldeck-Frankenberg and the state of Hessen, she was invited to Berlin by the German Chamber of Commerce for a crowning conclusion. On December 3, Ms. Wiesemann received the honorary award as the best apprentice in Germany for wholesale and foreign trade (specializing in foreign trade) at the awards ceremony of the German Association of Chambers of Industry and Commerce. A total of 75 women and 138 men of more than 300,000 trainees from 205 professions nationwide were honoured for graduating as the best in Germany.
Congratulations to our colleague Aileen Wiesemann, who completed her training very successful.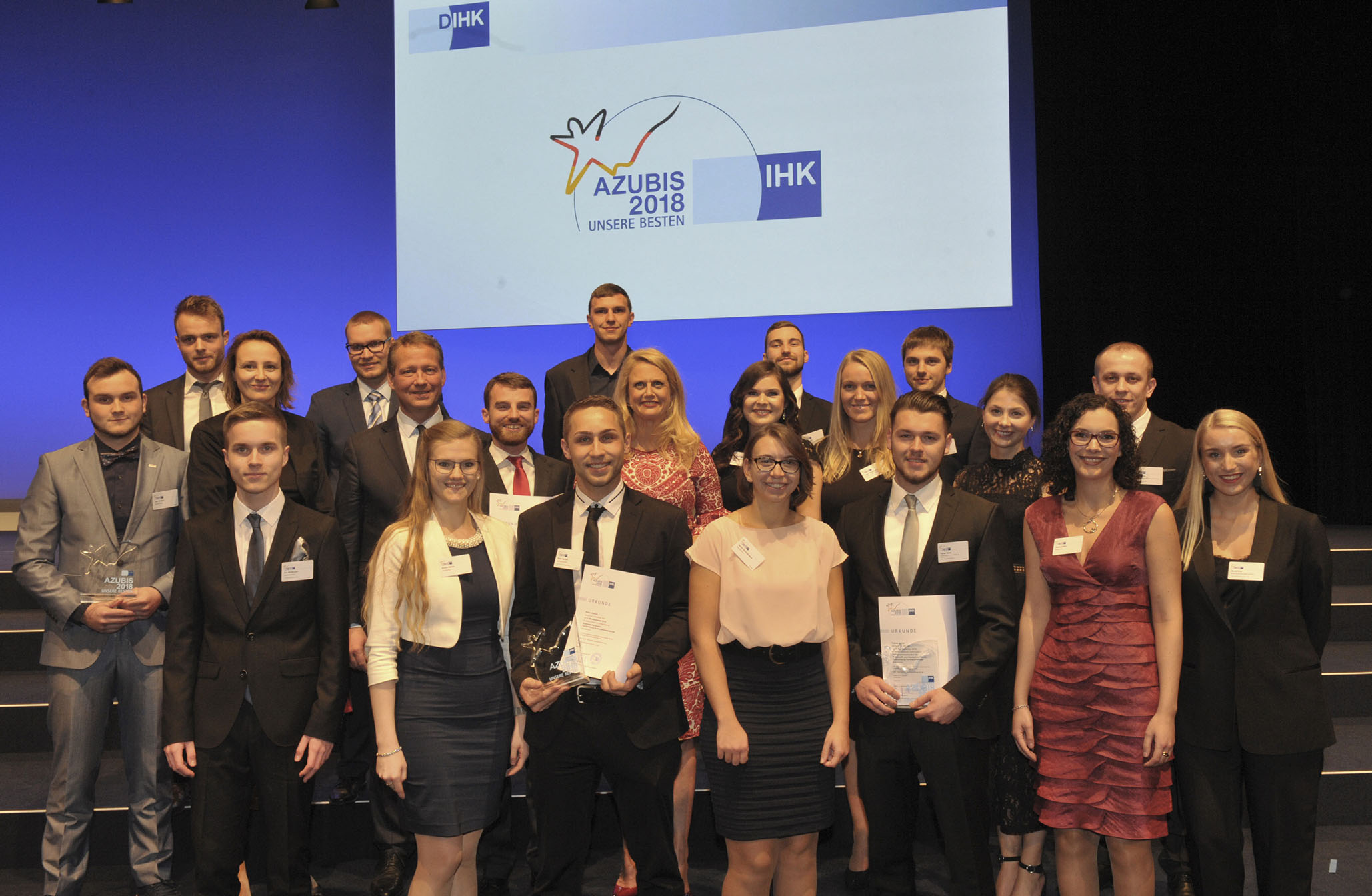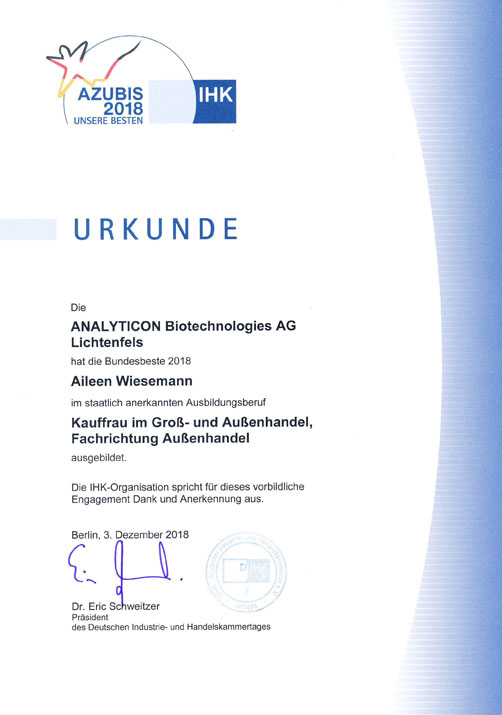 Photo: DIHK / Jens Schicke