Hematology / Controls / Hemolyzer® NG Control
back to overview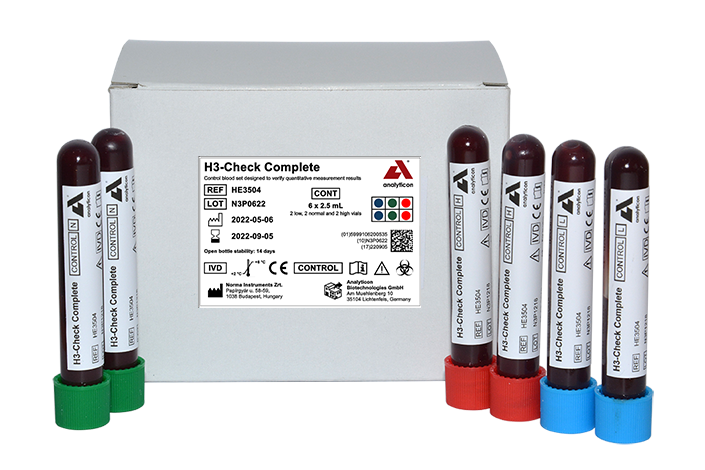 Hemolyzer® NG controls are intended for quality control measurements on Analyticon hematology analyzers Hemolyzer® NG instruments, and serve to validate the measurement results.
More details & features
Product
REF
Vol. resp.
Tests
H3 NG
H5 NG
(closed)
H5 NG
(open)
H3-Check Complete
Control 3 Level
HE3504
6x2.5 ml
X
H3-Check Normal
Control normal
HE3505
6x2.5 ml
X
H5-Check Complete
Control 3 level
HE5504
6x3 ml
X
X
H5-Check Normal
Control normal
HE5505
6x3 ml
X
X
H3/5-Cal
Calibrator
HE3611
1x2.5 ml
X
X
X
Before you fill out the form and submit, please read our
privacy policy
!